AOAC China President Dr. Liang Chengzhu attended "The Third China Food Traceability Technology Indus
The summit forum on the third China food traceability technology of the whole industry chain was organized in Beijing on Nov. 15th. AOAC China Section president Dr. Liang Chengzhu was invited to attend the forum to make a keynote speech about "Construction of Traceability Technology System based on Product Intrinsic Quality Descriptor (IQD)".
The forum was organized by China Society of Inspection and Quarantine (CSIQ), China National Food Industry Association (CNFIA) and Mingyang International Exhibition (bingjing) Co., Ltd, aimed to promote the establishment of food traceability system, realize the information exchange and sharing, enhance the traceability awareness of the enterprises and consumers, improve public awareness and acceptance of product traceability.
Mr. Wei Chuanzhong as a member of the CPPCC, a former deputy director of the AQSIQ and the president of the China Society of Inspection and Quarantine (CSIQ), professor Wu Yongning as chief technology engineer of China National Center for Food Safety Risk Assessment (CFSA) and other experts also attended the forum.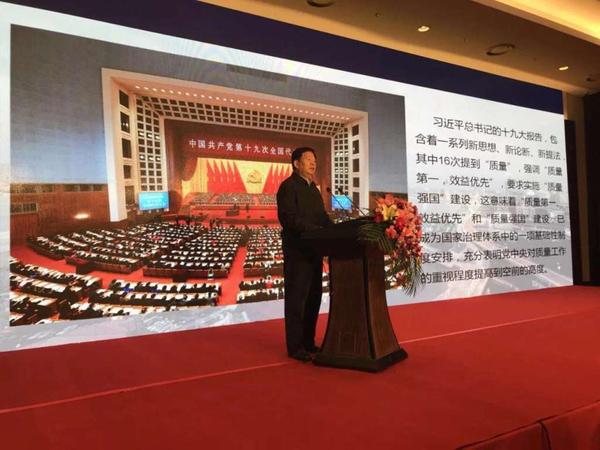 Mr. Wei Chuanzhong, member of the CPPCC, President of CSIQ, gave the opening address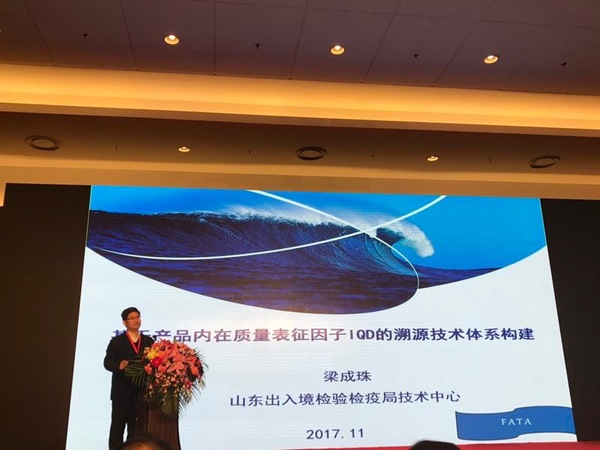 Dr. Liang Chengzhu, President of AOAC China Section, gave the keynote speech